So I have these huge mirrors in my bedroom but they were in a spot I couldn't stand in front of and look at my outfit. So today I moved them apart and wanted something to hang my scarves and purses on and a bright light bulb went off and I ran to the garage.
I have an art easel I bought 5 years ok for a Magistical Memories show, it's been collecting dust for a while now. So I pulled it out and was checking it out wondering how can I make it work for scarves. Hmmmm it wasn't quite what I remembered, but I could add some hooks to it, so again Magistical Memories came in handy with some hooks from our wire rack displays so I grabbed 6 of those and some wire.
Before......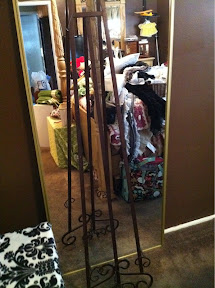 This is the easel upside down with the hooks and wire added, LOVE it!!!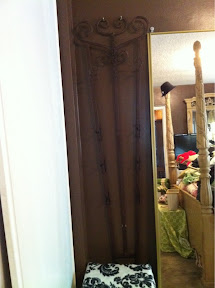 And the after...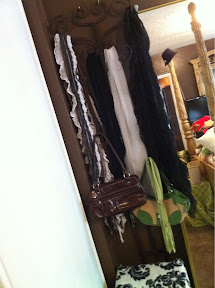 ~Have a fantastic day!!!
Crystle