Sarah Heroman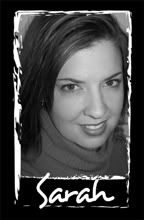 My name is Sarah, and I'm a scrapaholic. My addiction to
scrap booking began seven years ago when I was pregnant
with my first child. I love scrapping. I do it at every
opportunity. I have found that this creative process has
enriched my life, my sense of the moment, my awareness of
simple wonders. I have no desire to kick the habit! :) I am
married to Bill, am the mother of two children - Bo and
Emma, and I work part-time as a home health nurse. I am
so grateful for the opportunity to be part of this wonderful
team!


Cheryl Mezzetti





Hello my name is Cheryl i'm the mother of four boys and I
call Weymouth, Massachusetts home.I thoroughly enjoy
spending time with my her family and creating altered art
projects. I have designs published in PaperART/
CorrespondenceART, Today's Creative Home Art, Paper
Trends, Scrapbook Trends, Memory Makers and Paper
Creations magazines. My work has also appeared in
Creative Imaginations 25 Days of Christmas and Glamour
Shots, Basic Grey Designer Gallery,and Bare Books Online
Gallery. I am a contributing editor for PaperART
magazine, and design team member for Creative
Imaginations, Marah Johnson and PaperHouse Productions
as well as one of the guest teachers this September for
Simply Southern Scrapbook Convention in Nashville TN. I am excited to be working with Magistical Memories


Kim Moreno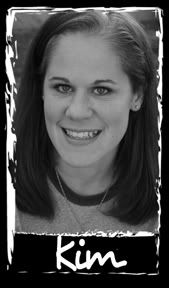 My name is Kim Moreno and I am a stay at home mom to
five wonderful children, including a set of boy/girl twins. I
have been married for 12 years to my Air Force husband and
we are currently stationed in Tucson, Arizona. I have been
scrapbooking for around 7 years now. I love that this hobby
allows me to be creative and express myself and capture
memories for my children to enjoy as they grow. I have been
published in Creating Keepsakes, Paperkuts, Scrapbook
Trends, and upcoming in Cards, Cantata, and Memory Makers
Books. I am SO excited to get started and to be apart of this
awesome team!!! .


Janelle Richmond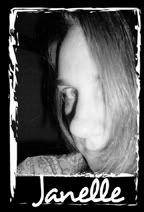 My name is Janelle and I live in Georgia with my wonderful
husband, Christopher. We have 3 fabulous kids-Meghan-6,
Matthew-2 and Brenden-1 . I have been scrapping about 6
years now, and I have finally found my groove! I love to ink
anything and everything! and have a huge fondess for white
space. I like to call my style layered, but simple.
I thoroughly enjoy scrapbooking, being the family historian,
and preserving all our memories for many generations to
come. I have had the honor to have been published in
Memory Makers, Scrapbook Trends, Paper Art and
Scrapbooking Keepsakes. I love trying new things, products,
and techniques. I hope to inspire my fellow scrappers! I am
thrilled to be a part of Magistical Memories.


Jill Geraghty - Groves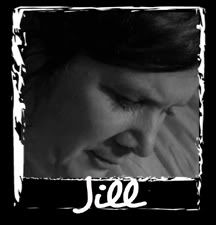 My name is Jill Geraghty-Groves and I am a SAHM of 3 boys
Zane (12), Levi and Jonah (both almost 4). My twin boys
have just started kindy in March so I am a free woman (for 5
hours) for three whole days a week! One of these I have
devoted to keeping the house sparkling and the homefires
burning...the other two, I have now devoted to scrapping!
My scrapbooking has taken up pride of place in our formal
loungeroom and so is contantly getting worked on. I scrap
every day.


I have only been scrapbooking for 7 months but am
completely addicted. I have had 8 layouts accepted for
publication in Scrapbook Creations and Scrapbooking
Memories - the first is due out next month (very exciting for
me!).


I absolutely love the freedom that scrapbooking provides me
a way to express my experience of life and how I see those
who are in my life. Before scrapbooking I have always
dabbled in something "arty farty" be it painting, drawing,
sewing, etc., etc. I have always loved photography and now
I have something to do with all those photos!


My very favorite scrapping obsessions at the moment is
chipboard, ribbons and sewing, both machine and hand
stitching.


I guess being self taught, adds new dimension to the many
products already available. I try not to restrict myself to the
way products should be used. I tend to like to shape things
how I want them, not limit their use to exactly what they
look like when I buy them.


I am sooooo exciting to be working with such a wonderful DT
and can't wait to get my hands on some of these amazing US
products! I hope I can bring a little piece of Australia to the
DT!


Susan Rodriguez





Hi, I�m Susan.

I live in the San Fernando Valley; I am one of the original
valley girls � like for sure! :-) I am a programmer by day
and scrapbooker by night. I have two boys, three if you count
my boyfriend of 9 years. I started scrapbooking in 1996. My
son�s 1st grade teacher invited me to a CM party. I was
hooked from that point on.

I love life.
I love being me.
I love my nickname (bucket :-) )
I love reeses peanut butter cups.
I love raspberry ice tea.

I am so thrilled Crystle asked me to be on her design team. I
can�t wait to share my life with you.


Crystle Torvinen





My name is Crystle and I am co-owner of Magistical Memories. I was born and raised in Connecticut and moved to California in 1999. I really miss the leaves changing in the fall, but I just love it here. (Mostly because I don�t have to shovel snow.) I am a devoted wife to Michael, we�ve been married for 14 wonderful years. We have two children, Justin and Adam. I have been truly blessed with a happy, healthy & loving family. I love driving my convertible to the beach, as a family we enjoy hiking, although we don�t do it as often as we would like. My true passion and my creative outlet is scrapbooking. I like that I am leaving a legacy behind for my family.



Stephanie Guerrero
July Featured Guest Designer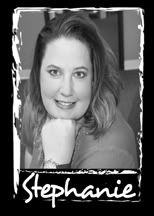 Hi! My name is Stephanie Guerrero and I live in Atwater,
California. I am a 34 year old mom of three. My oldest son
Jake is 6 1/2 and my twins Zack & Nikki will be 5 in August.
I have been married to my husband James for 8 years. I
have been scrapping for about 6 years and up until a few
months ago I was more of a "collector" than a scrapper. I
am just finishing up my new scrap studio and I can't wait to
start creating in it. I only started submitting in January and I
am in the current issue of Paper Trends and will be in the
September issue of Cards. Being asked to be Magistical
Memories Featured Designer for July is so exciting and I am
so honored to have been chosen. I can't wait to start
creating!


Sara Dickey
August Featured Guest Designer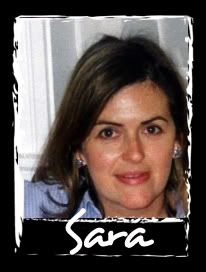 I'm Sara Dickey, a Southern girl, born and raised
in Virginia, who uses the word y'all a lot, even
though I was an elementary school teacher for 9 years
and know better. I'm currently the Household Manager
for my husband of almost 8 years, my 4 yr old son and
my 18 month old daughter. I started scrapbooking about
3 years ago to record my son's first year, but really
became hooked after attending a CK convention this
past August. It opened my eyes to a whole new world of
scrapbooking. I like to call my scrapbook style "clean
lined, with junk". I love embellishments,(especially
cute chipboard shapes) but need the grounding of clean
lines. I mainly scrapbook my family & friend's
everyday moments and funny stories. I think the small
everyday routines are what make us who we are, and are
so important to document. I scrap all sizes, depending
on my photos and the embellishments I am using. I have
been fortunate to have my work published in Simple
Scrapbooks, Scrapbook Trends, Paper Trends, &
Correspondence Art. I'm addicted to coffee, popcorn
and sweet tea- my scrapbook fuel. I'm so excited to be
the Featured Designer for August!


Shannon Bastian
September Featured Guest Designer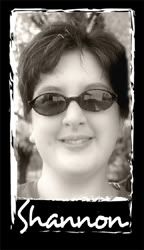 Hi! My name is Shannon. I have been married to my best
friend, Keith, for almost 9 years now. I am also a sahm to
our 7 year old son, Jarrett. I started scrapbooking shortly
after he was born and was instantly hooked. I have been
lucky enough to be published several times. Other than
scrapbooking I enjoy reading, shopping for purses,
photography, and shopping for purses. Oh and did I mention
I like shopping for purses? I'm almost as addicted to purses
as I am scrapbooking! And I am so excited to be the
Featured Designer for September!